Before and After: Typhoon Haiyan – Philippines
The images below show the Agno river, in the Philippines,  before and after Typhoon Haiyan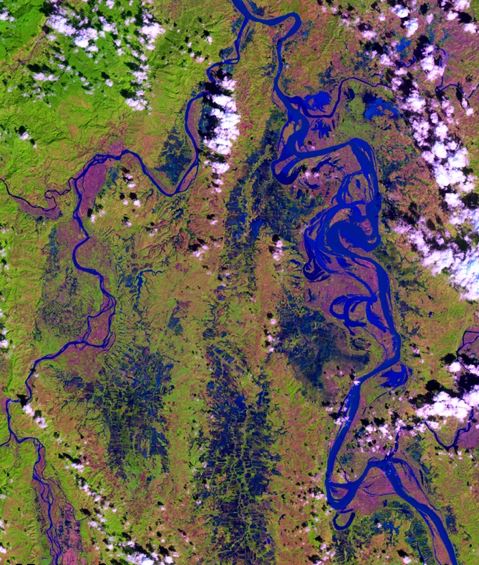 Typhoon Haiyan (known as Typhoon Yoland in the Phillippines)  hit the islands on November 7th, 2013.
With winds of over  310 kmph (195mph) the Typhoon caused massive damage to the region -China, Vietnam, Taiwan, Micronesia, and the Philippines.
Four million people lost their homes and over 6,000 were killed in the Phillippines alone. Over 10 million+ were effected across the region
The scale of devastation was, in part, due to the flooding that followed on from the storm.
The flooding of the Agno River can be clearly seen as it has swollen and burst its banks.  
Both of these images are from NASA's  Landsat.
Tags In